Galleria Restaurants & Cafes
Book your Dining Experience with local cuisines during your stay
Open 5 to 7 nights a week and weekend lunch in Summer, within Galleria Ettalong Beach, below Ettalong Beach Tourist Resort, guests will find 10 Restaurants. The restaurants are mostly located on the main street fronts of Ocean View Road, the main thoroughfare into the township of Ettalong Beach, and Schnapper Road giving access to our Galleria carpark. The Italian Pizzeria and the Beer Garden are found in the main piazza, in the heart of the complex.
We've sourced the best Italian, Turkish, Mexican, Chinese, Japanese and contemporary Australian cuisine. Menus presented from all regions range from authentic dishes and meals based on Nonna's cooking, or traditional dishes with a contemporary twist. Experience fine dining whether you are a local resident or a visitor to the Central Coast with a great selection of trendy, dining establishments.
Open: Wed to Sun from 5.30pm
Cuisine: Traditional Japanese Cuisine
BYO: Wine & Beer
Takeaway: Available
Phone: 02 4341 3296
Facebook: https://www.facebook.com/Yusu
Authentic Japanese dishes passed on through generations. Absorb the tradition of Japan. Dine inside in comfort next to pretty padded prints, creating an interesting wall.  Or relax on the veranda and immerse yourself in our friendly hospitality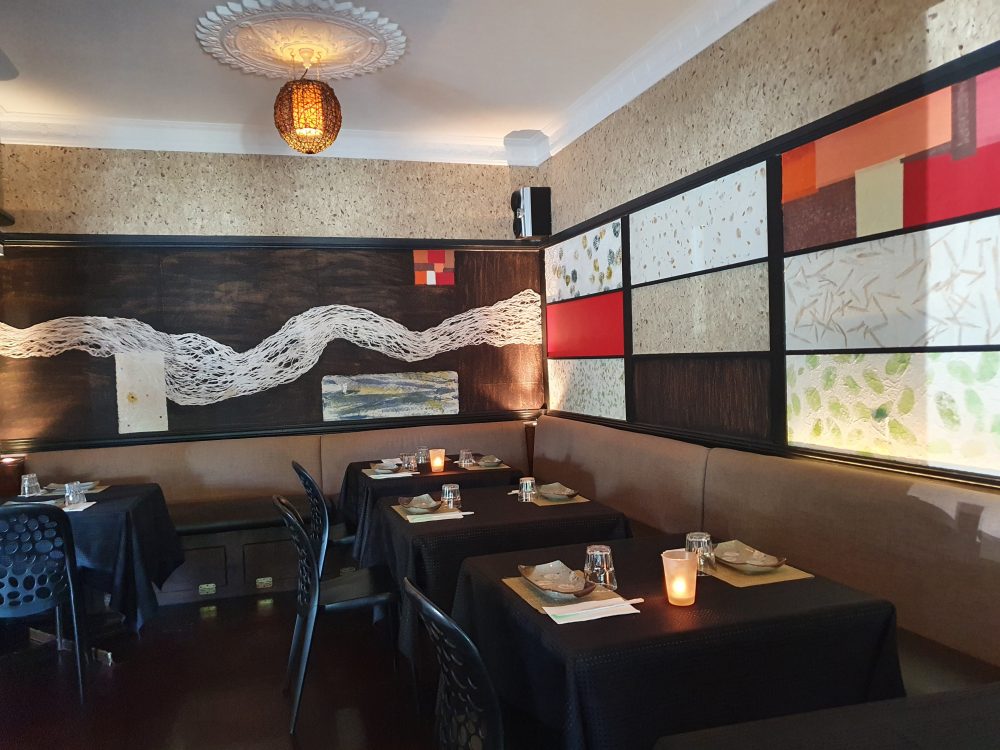 BEEF & BARRAMUNDI BAR/GRILL
Open: Tues to Sat 6.00pm to late
Cuisine: Australian
Licensed Bar

Phone: 02 4344 6828
Website: www.beefandbarramundi.com.au
The best steak and freshest seafood on the coast. Historic farmhouse decor provides a warm, inviting atmosphere.  Enjoy the soothing sounds of host Trevor d' Mello while sipping a cool drink on the deck or dance the night away to his popular renditions.
Open: Mon to Sun 5.00pm to late
Cuisine: Italian Pizza & Pasta
Licensed: Beer & Wine
Delivery: Menulog
Phone: 02 4342 5555
Website:  www.napolipizzapasta.com.au
Delicious Pizzas & Pasta's- your traditional favourites, plus Gelato & Coffee. Gluten Free options available.  Situated on the corner next to Toto's Bar.  A cute Italian bistro with plenty of choice of toppings and now licensed so you can enjoy a cool wine on the alfresco deck.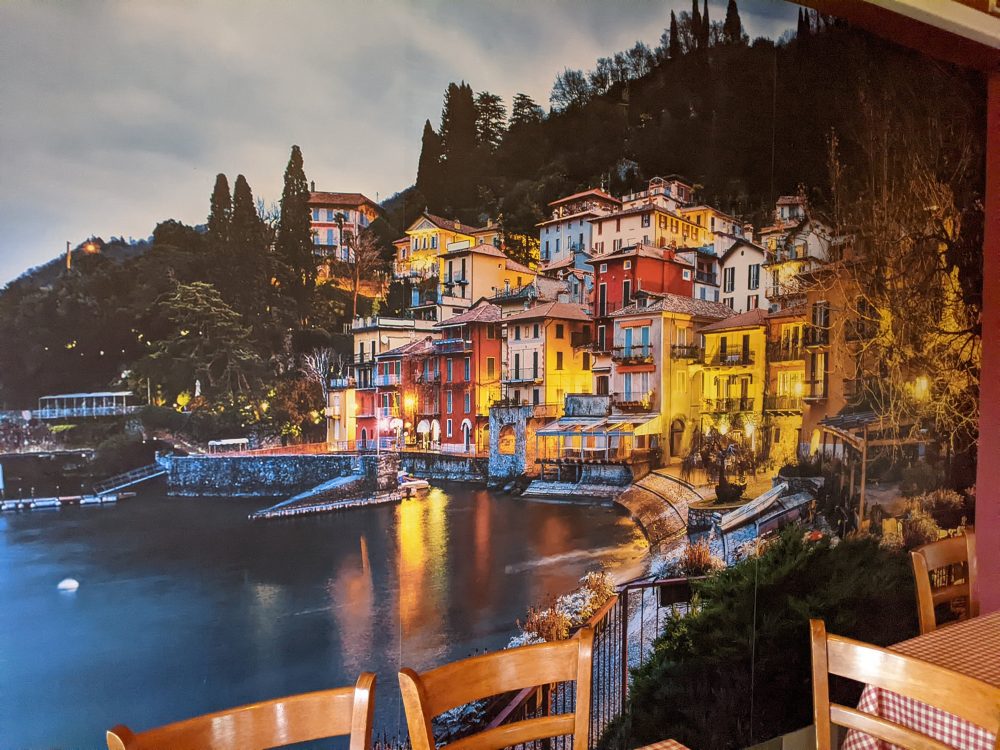 Open: Wed to Sat 6.00pm to late
Cuisine: Italian
Licensed Bar
Takeaway: Available
Delivery: Available
Phone: 02 4327 8952
Website: https://www.osteriailcoccia.com.au/
Nico's philosophy is that food needs little intervention, just a little love and a little heat (fire).  Nico is one of the only chefs in Australia to have a kitchen built around the fire.
Wife, Alexandra is French Italian and is responsible for the eclectic wine list at Osteria il Coccia. 5 Course Menu or Bar Menu only available - see website for details.
Open: Sun to Thurs 5pm -9pm. Fri to Sat 5pm - 10pm
Cuisine: Chinese
Phone: 02 4342 4866
Takeaway: Avaliable
Offering a large menu of traditional and westernised Chinese meals.  Enjoy family favourites served promptly to your table or for the group select from one of our Banquets.  The tiled, dining area with ornate Chinese vases around the fireplace offers Chinese ambiance.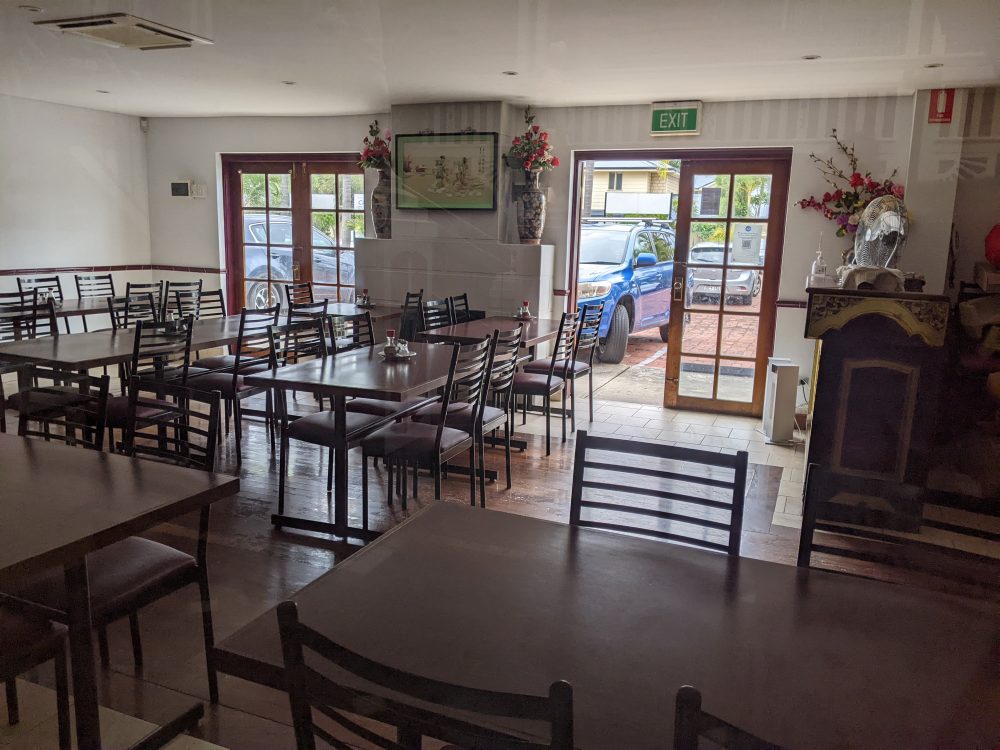 Open: Wed to Sun 5.30pm to late & Sun Lunch
Cuisine: Italian
Licensed Bar
Takeaway: Available
Phone: 02 4341 1333
Website: https://www.lafiammapizza.com.au
Traditional Italian wood fired pizza, with a selection of authentic pasta. Feel like you are in Italy and marvel at the Italian Renaissance Artwork in the stunning piazza, or dine inside in an intimate, rustic area whilst watching the 'pizzaioli' slave over a hot and firey oven!  Weddings of up to 160 are accommodated undercover in Piazza St Pano.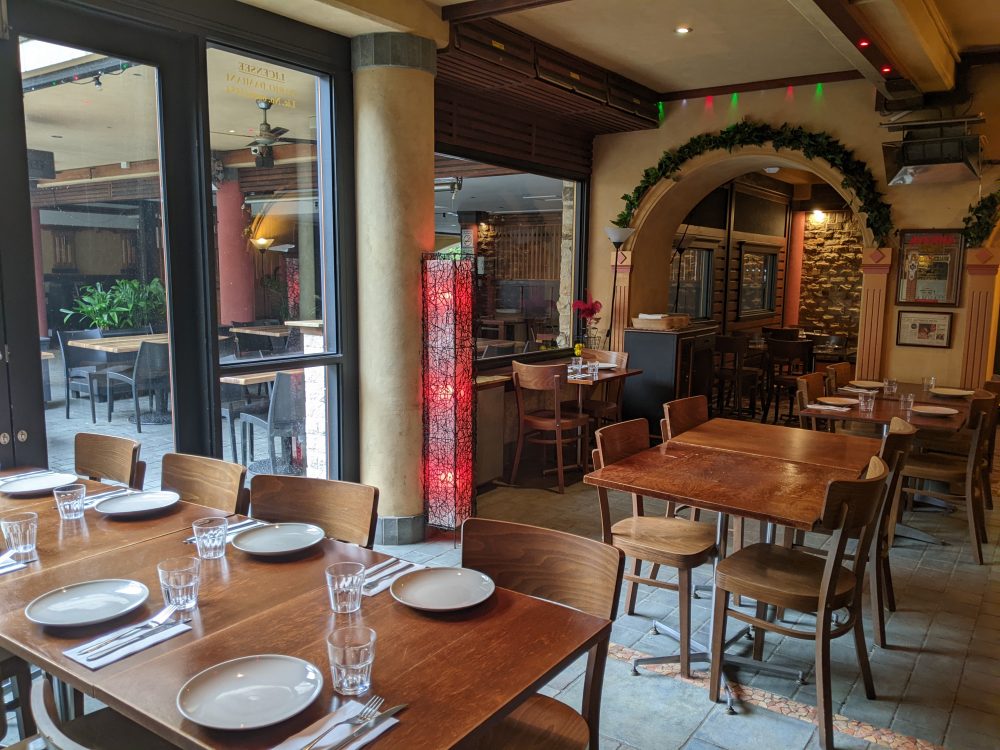 Open: Wed to Sun 6.00pm to late and Sunday Lunch
Cuisine: Italian
Licensed Bar
Takeaway: Available
Phone: 0414 605 168
Facebook: https://www.facebook.com/Gustorestaurantettalong
For a taste of Northern Italy - this is not your normal Italian ristorante - a vibrant colour scheme makes for a cheery entrance as guests enjoy a cheeky cocktail in the sleek bar, then enter the dining room to choose from an ever evolving menu.  Dishes such as roasted Maremma quails filled with Italian sausage, with rosemary potatoes & grilled asparagus, or mussels simmered in wine or the freshest pasta made-on-the-spot.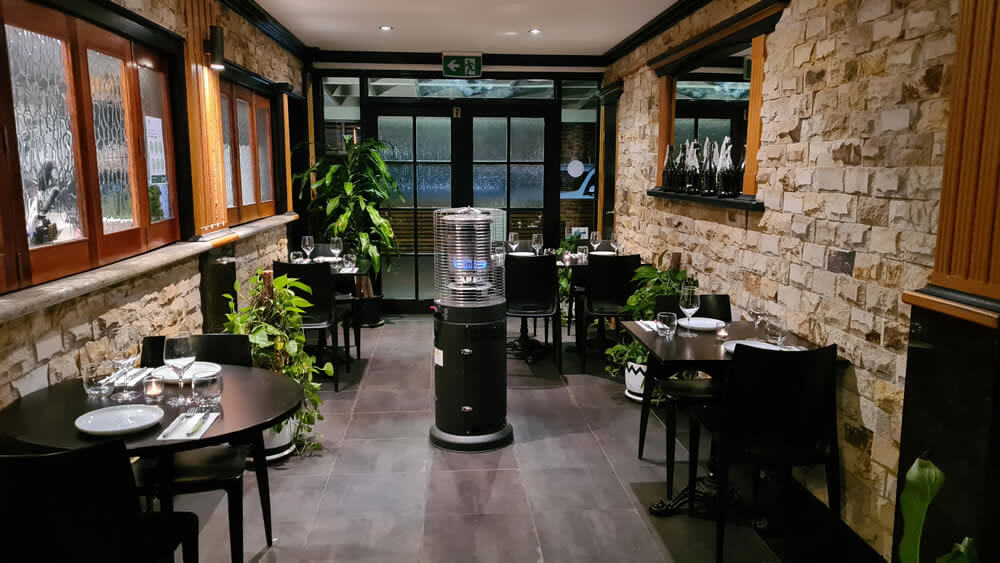 Open: Thurs to Sat 5.30pm to late & Sun Lunch
Cuisine: Italian
Licensed Bar 
Takeaway: Available
Phone: just pop in!
Website: https://www.lataco.club
We're LA Taco, baby. Bringing a little slice of Mexico to Ettalong Beach. We're all about "authentic Mexican flavours served up with a modern twist amigo"!  Our delicious menu is fresh, fast and packed with a punch. At LA Taco, we only use the best locally-sourced ingredients and offer gluten-free, dairy-free, vegetarian and vegan options. Muchos Gracias!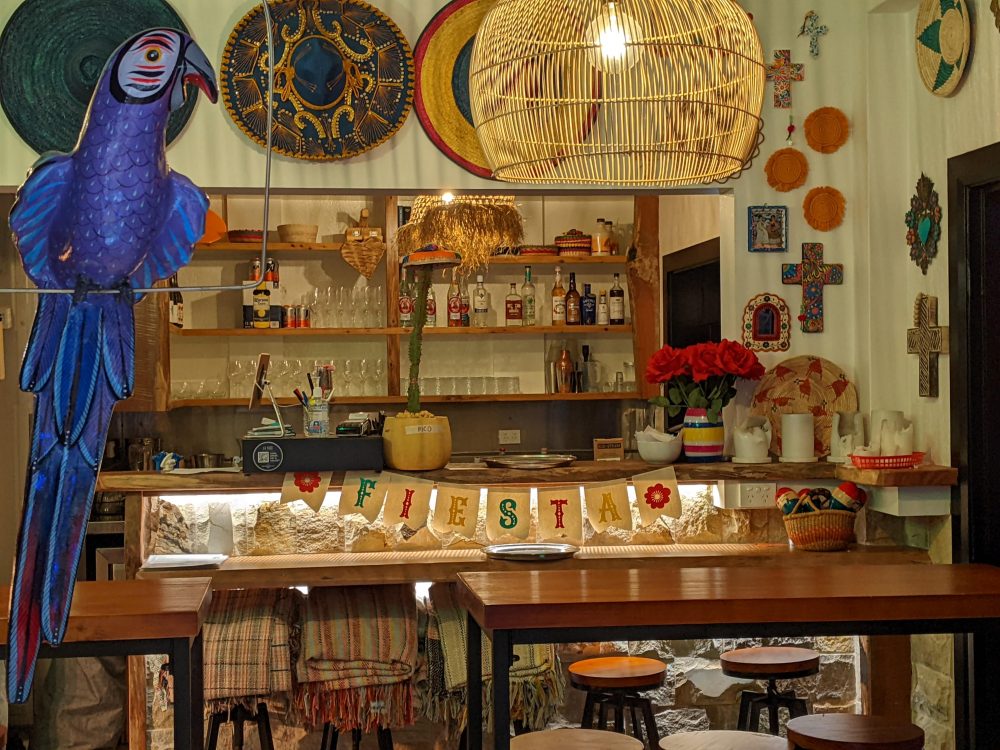 SAFRAN TURKISH CUISINE & BAR
Open: Wed to Sun from 6.00pm to late
Cuisine: Turkish
Licensed Bar
Phone: 02 
4342 7030
Website: www.safranrestaurant.com.au
Catering for the discerning diner, offering authentic banquets & al a Carte. Alfresco under the stars, or indoor dining in an intimate space you will enjoy authentic Turkish cuisine with a modern twist.  Our Chef Sulo, found his talents in the kitchens of Istanbul and is happy to offer to Australian diners quality and innovative food for their enjoyment with superior service. Watch out for our regular Events with Turkish musicians and dancers.
Open: Wed to Sun from 5.00pm to late
Cuisine: Italian
Licensed Bar
Takeaway: Available
Phone: 02 
4341 5260
Website:  https://www.bartoto.com.au/
Trendy Italian taverna/bar next to Cinema Paradiso.  Pop in before or after a movie for an Italian Antipasto & a vino or the latest cocktail concoction.  Or sip on a real Italian coffee with an authentic Italian pastry to sweeten the deal!  Amazing beers, spirits and wines leave you spoilt for choice.
Open EVERY Saturday, Sunday & Monday Public Holidays
8am to 4pm
Discover our 7 Cafes and Eateries in the Galleria, offering a huge variety of food. Takeaway or dine in covered piazzas, enjoying a chat with the locals or other guests and relax in the unique village atmosphere.  For morning and afternoon teas or lunch on the weekends, situated on the edge of piazzas, you can dine alfresco undercover and enjoy the social atmosphere. Each café offers a different menu, including Italian, French, European, Armenian, Australian, Malaysian and Vegan/organic foods. All serving espresso coffee and teas, the cafes excel at home-made burgers and meals, plus cakes, slices, scones, muffins and contemporary cafe-style cuisine.

CAFE PALACINKI
European Food: Crepes with delicious fillings, Continental sausages, Big breakfasts, bacon & egg rolls, toasted sandwiches Variety of homemade cakes, muffins, sponges, slices
Beverages: Coffee, Tea, Juices, Milkshakes, Spring-water
LA FIAMMA APERITIVO
Italian Food: Brunches, antipasto, toasted Foccacias, Sourdough melts, melt-in-the-mount Italian pastries, donuts and Gelato.
Beverages: Coffee Tea, San Pelligrino soft-drinks, Spring-water
MAXIMA COFFEE
Australian Food: Toasted Sandwiches with popular fillings, muffins, almond croissants, vanilla slices.
Beverages: In-house roasted Coffees, selection of Tea
Products: Coffee accessories, roasted beans and Expresso machines
WELLNESS JUICE BAR
Health Beverages: A huge variety of freshly made tropical fruit and garden vegetable juices and smoothies
Products: Turmeric Supplements and Vitamins
SASA ARTISAN BAKERY
Italian Food:  Freshly baked cannoli with fillings, bread sourdough plus croissants, pastries, tarts, quiches
Beverages:  Coffee, selection of teas
Products:  packages Italian pasta & sauces
LAVASH YEREVAN
Armenian Food: Thin crust Pizzas, traditional & western, savoury rice, baklava, rice pudding and date rolls, Armenian cookies.
Beverages:  Coke, Solo, Ginger Beer, Spring-water
VEGALICIOUS
Health Food: Homemade organic pastas & vegetable dishes, gluten free slices, cakes, muffins and sweet delights.
Beverages:  Coffee, Tea, Milkshakes, Spring-water
IKHWAN MALAYSIAN
Malaysian Food: Curries, savoury pancakes, satay chicken, sweets
Beverages:  Traditional Malaysian milk drinks & Teas
FRENCH PATISSERIE

French Pastries:  Croissants, tarts, slices - a plethora of 'magnifique' french pastry that melts in your mouth.
Beverages:  Coffee, Tea, Beverages